back
Large Companies Road to Certify
This is a 2-hour briefing and Q&A session for Large Companies looking to apply for CAC certification using the 71 checklists. Topics include:
Key Observations from Past Certifications

Corruption Risk Assessment

Internal Control

Anti-Corruption Policy

Whistleblowing System

Reference Documentation

Q & A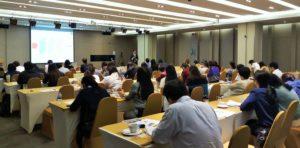 Date/Time:
TBD 2019 / 10.00 – 12.00
Location: IOD Member Space 5th floor Gaysorn Plaza
Schedule:
09.30 – 10.00      Registration
10.00 – 11.15      Briefing by Mr. Pana Ratanabanangkoon, CAC Project Director
11.15 – 12.00      Q&A session
Registration and cost:
This briefing is free of charge. Please register using the button below. Invitation is open to company employees that have not attended this briefing before.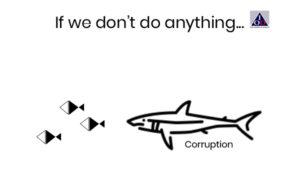 วัน / เวลา:
วันที่ TBD 2562
เวลา 10.00 – 12.00 น.
สถานที่: IOD Members Space ชั้น 5 เกษรพลาซ่า
กำหนดการ:
09.30 – 10.00 น. ลงทะเบียน
10.00 – 11.15 น. ชี้แจงเกี่ยวกับการดำเนินโครงการแนวร่วมต่อต้านคอร์รัปชันของภาคเอกชนไทย (CAC) โดย คุณพนา รัตนบรรณางกูร ผู้อำนวยการโครงการฯ
11.15 – 12.00 น. หารือการเข้าร่วมโครงการแนวร่วมปฏิบัติฯ (ถาม-ตอบ)
การลงทะเบียน:
ขอสงวนสิทธิ์สำหรับพนักงานบริษัทที่ยังไม่เคยเข้าร่วมงานนี้เท่านั้น
ไม่มีค่าใช่จ่าย
Register