Anti-Corruption Practical Guide (ACPG)
"Thailand's Only Anti-corruption Training to Help Develop Standardized Anti-corruption Compliance System"
---
This course is designed to help participants:
Understand CAC's certification process

Carry out CAC's 71 Self-assessment Checklist according to CAC's specifications

Assess corruption risks and develop controls for anti-corruption

Develop clear anti-corruption policy and guidelines 

Design whistleblowing channel that is safe and effective

Learn from Case Studies and experience from other companies
This course is suitable for:
Companies planning to develop anti-corruption compliance system

Working teams of companies planning to certify or recertify with CAC

Company Secretary and Compliance Officers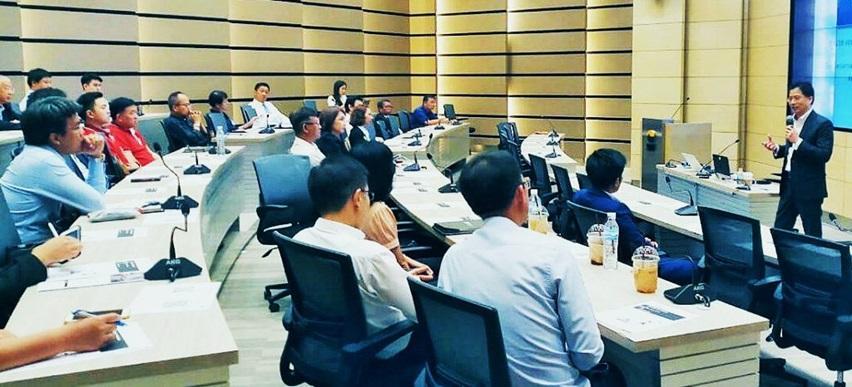 ---
Due to the Covid-19 pandemic, all ACPG courses in Q1 and Q2 of 2021 will be held Online.

The contents will remain the same

and there is no need to be in on-site classroom.
ACPG 55/2564:  12-13 May 2021 (Online)
ACPG 56/2564:  19-20 AUG 2021 (Online)
ACPG 57/2564:  14-15 OCT 2021 (Online)
Courses will be conducted in Thai
Course duration: 2-days (Day 1 9.00 – 16.00/Day 2 9:00 – 17:00) Extra 1-hour Q&A session with CAC team on Day 2
Location:

Online via Zoom
Price (not including 7% VAT)
---
1- price promotion!
For participants for Q1 and Q2 ACPG classes
Special Price: 17,995 Baht
---
Member price: 19,995 Baht (IOD members and Companies Declared intention to join CAC)




General public: 24,995 Baht
Contact: E-mail: [email protected] OR Call: 02-955-1155 ext 312, 313, 314
---